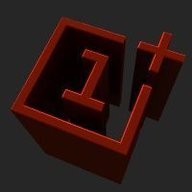 Last Activity
Apr 10, 2021
206
Messages
70
Likes Received
0
Experience Points
Awards
3

There are no messages on bmar08's profile yet.

Loading...

Loading...

Loading...

Interact

Signature

OnePlus Phones:

-OnePlus One

OnePlus Storm of Invites

Winner

...

Phone Received 7/9/14

- OnePlus 5

Purchaed...Phone Received 3/6/18

Previous smartphones: Audiovox (pre-HTC rename) 6700, HTC 6800, HTC Touch, HTC MyTouch 3G, The Great HTC HD2, HTC One S, HTC One M7... then I heard about a great new phone company that was about to release their first phone called the One Plus One

Loading...