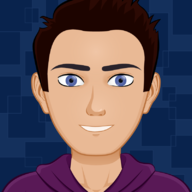 Last Activity
Apr 6, 2021
385
Messages
300
Likes Received
0
Experience Points
Awards
3

There are no messages on cohaolain's profile yet.

Loading...

Loading...

Loading...

Interact

Signature

OP3: Ordered

17/06/16 //// Delivered 01/07/16 // OOS Open Betas

My current rig (Red Boss, my first custom build )
https://goo.gl/photos/RdD2z3M4Xa3Kv78o9
And please follow my Instagram: (OP3 Photos now )

www.instagram.com/typicalbandter

My name is Ciarán Ó hAoláin (Kee-Rawn Oh Hail-On). Irish student. I learn software development in the time I don't have. I do hardware design and development and stuff in time that's left. RaspberryPis are fun. To build aesthetically pleasing custom PCs is bliss. To simply "force close" is to perish. To flash ROMs to the death is but to live. To write crappy signatures is life.

​

Loading...