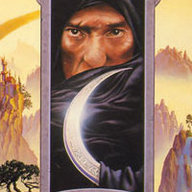 Last Activity
Nov 2, 2021
399
Messages
617
Likes Received
0
Experience Points
Awards
3

ectoraige
Honeycomb
"Are we there yet?"
May 22, 2014
There are no messages on ectoraige's profile yet.

Loading...

Loading...

Loading...

Interact

Signature

The ONEPLUS experience:

Apr 3rd

Joined Mailing List

May 12th Joined Forums

Jul 25th

3 Invites received, no money

given away

Jul 28th

1 Invite given to me

Ordered UK Express Shipping for delivery to Ireland via Parcel Motel mail forwarding service

Order Status: Pending Shipment

Aug 1st

Order Status: Processing

, no tracking information received

Aug 7th

Contacted Customer Support

Aug 11th

Customer Support responded: wrong postcode so delivery had failed, new postcode given, order resent

Aug 12th

17:05 Picked up by DHL without notification

Aug 13th

14:49 Delivered to Parcel Motel still no tracking information

Aug 14th

03:28 tracking number sent by email by OPO

Order Status: Completed

11:31 marked as checked-in at depot by Parcel Motel

Aug 15th

02:56 Ready for Collection... 07:45 Collected!

Loading...