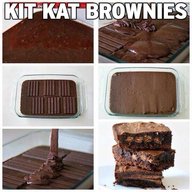 Last Activity
Aug 14, 2021
10
Messages
30
Likes Received
0
Experience Points
ephiskia
Donut
"KitKat Brownies - hhhmmmmmm"
Oct 9, 2014
There are no messages on ephiskia's profile yet.

Loading...

Loading...

Loading...

Interact

Signature

'What is a human being, then?' 'A seed' 'A... seed?' 'An acorn that is unafraid to destroy itself in growing into a tree.'
Invite received from: @api182 AWESOMENESS!
Ordered: 11/10/2014
Current Status: Delivered - 15/10/2014 - WOOHOO!

Loading...