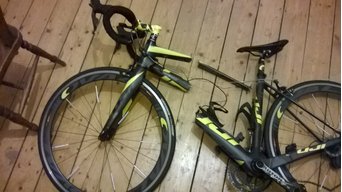 Last Activity
Oct 15, 2020
71
Messages
83
Likes Received
0
Experience Points
Awards
3

hegyestomi
Froyo
"The worst thing is that this was their top model won stages on the Vuelta and I heaven got any money to replace it."
Nov 16, 2014
There are no messages on hegyestomi's profile yet.

Loading...

Loading...

Loading...

Interact

Signature

Order state: Completed

Proud owner of OPO since 2014

Thanks

to @Jozef.Durdovic

@Kattis and for the 1hr sale period!

4 invite shared

Loading...