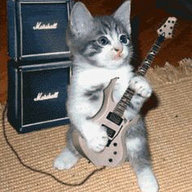 178
Messages
2,063
Likes Received
0
Experience Points
Awards
3

J_Rantanen
Gingerbread
"Just, um, trying to live, I guess..."
Jun 26, 2017
There are no messages on J_Rantanen's profile yet.

Loading...

Loading...

Loading...

Interact

Signature

OnePlus Two Status:

Using it happily.

Thanks to @OALEXANDER and @SoniaB.
If you have an invite, be so kind and share it for the good of the community at http://www.titansofinvites.com/

If you're interested I play guitar and recorded it when I played Nirvana's Heart Shaped Box, which can be listened at:

https://soundcloud.com/j_rantanen/nirvana-heart-shaped-box-sample

Loading...