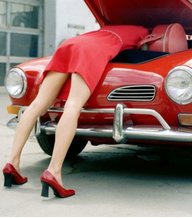 Last Activity
Feb 25, 2020
140
Messages
69
Likes Received
868
Trophy Points
Awards
3

There are no messages on Messagepads's profile yet.

Loading...

Loading...

Loading...

Interact

Signature

OP7t Pro Mc Laren edition

replacing a

OP7 pro

October 2019

OP6t Mc Laren edition

found in early 2019

OP5t

received in early December 2017

OP2

: Almost a year later: "order processing" for OP2: 2015 Sep 15

Sep 16 "pending shipment"

Sep 17 "processed"

Sep 18 "received"!

OPO

: invited by Sangohan on 2014 Sep 30, then "

Pending shipment

" for very long days

Oct 6: "Processing" !

Oct 8: shipped and delivered the same day: completed

Loading...