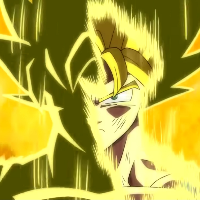 Last Activity
Feb 18, 2019 at 5:57 PM
Joined
Nov 8, 2017
3,716
Messages
2,830
Likes Received
664
Trophy Points
Gender:
Male
Birthday:
March 4
Awards
3

There are no messages on Mr_Cyrox's profile yet.

Loading...

Loading...

Loading...

About

Gender:

Male

Birthday:

March 4

Interact

Signature

Breaking through my limits and helping Cupcakes Currently own a OnePlus 5 on Open Beta 26 Not Rooted

Boot the phone into recovery mode and clear the cache. NOTE!

After this you might have temporarily worse battery life!

1.

Power off

phone.

2.

Power on

phone whilst holding down the volume down button

(this takes slightly longer to react than you would expect and after the initial splash screen goes blank for a slightly un-nerving amount of time. But just wait)

.

3. Enter the

PIN/Password

you use to

unlock

the phone when prompted.

4. Choose

a language

.

5. Choose

"Wipe data and cache"

(don't worry this is only a path to a submenu, it won't delete your data)

.

6. Choose

"Wipe cache" (IMPORTANT - MAKE SURE YOU DON'T TAP ERASE EVERYTHING!)

.

7. It will confirm that you have selected

clear cache

and ask you to say

YES

.

8. When it says success choose

"Reboot"

These links will let you do:

Unlocking Bootloader

TWRP Install

(Custom Recovery)

Rooting

Nandroid Backup/Restoration

(Full Phone Backup/Restoration)

EFS Backup/Restore

(IMEI Backup/Restoration)

Code:

NOTE!
By doing the steps in these threads
I, Funk Wizard or the creators of tools used aren't responsible for the device malfunctions!
You have been warned!

Don't be afraid to do it!

As long as you folow the steps one by one...
You shouldn't have any problems!

If you have no idea what root is or why you should root click

HERE

to learn why to root...

To enable/disable Pie gestures on

OnePlus 5 and below

:


Code:

Note! You must have ADB installed on your PC!
And your device must be running Pie!

1. Go to Settings > Buttons & Gestures > Buttons > Enable On-Screen navigation bar

(This will get replaced with Pill navigation gestures after the process)

.

2. Turn on USB Debugging from developer options and connect your phone to your pc.
3. [PC] Open

Windows Command Prompt

or

Windows PowerShell

.
4. Run this command:


Code:

adb shell settings put secure swipe_up_to_switch_apps_enabled 1

To disable/restore:


Code:

adb shell settings put secure swipe_up_to_switch_apps_enabled 0

Samsung Galaxy Music Duos

Ran CyanogenMod 12

[Sold and Broken]

Samsung Galaxy Tab 4 10'1

Running CyanogenMod 14.1

[Currently collecting dust]

OnePlus 5

Running Open Beta 26

[Currently enjoying Pie]

Dash Charge

=

Rapid Charging

≠

Warp Charge

Loading...