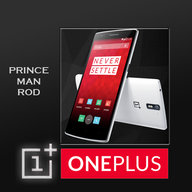 Last Activity
Jan 26, 2017
50
Messages
28
Likes Received
0
Experience Points
Awards
3

PrinceManRod
Froyo
"I just rooted my OPO last night and i am happy with the freedom it presents. Now to find all those magic apps that require rooted phone."
Jun 3, 2015
There are no messages on PrinceManRod's profile yet.

Loading...

Loading...

Loading...

Interact

Signature

Invite received

thanks to @Gadgism (twitter)

Now proud owner of a OPO 64 GB Member number: #179571

Loading...