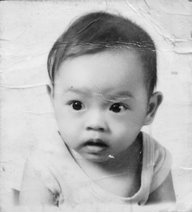 Last Activity
Jun 18, 2018 at 9:47 AM
2,354
Messages
3,343
Likes Received
814
Trophy Points
Awards
3

reyscott1968
Jelly Bean
"confused !!!"
Aug 6, 2015
There are no messages on reyscott1968's profile yet.

Loading...

Loading...

Loading...

Interact

Signature

XDA FSM
Oneplus Early Supporter

Some photographers take reality...and impose the domination of their own thought and spirit. Others come before reality more tenderly and a photograph to them is an instrument of love and revelation.
- Ansel Adams

Loading...