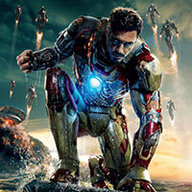 Last Activity
Sep 20, 2018
757
Messages
1,631
Likes Received
754
Trophy Points
Awards
3

SJCommander
Ice Cream Sandwich
There are no messages on SJCommander's profile yet.

Loading...

Loading...

Loading...

Interact

Signature

My name is SJCommander, or SJ. I also answer to 'dude' and "Hey, you".
I'm from Amsterdam, and I enjoy sci-fi, reading and gaming. I also love learning about war history, and all kind of military equipment/prototypes.

ONEPLUS ONE STATUS: INVITE RECEIVED, PHONE ORDERED, SHIPPED AND RECEIVED

ONEPLUS TWO STATUS: BOUGHT DURING BLACK FRIDAY '15, SHIPPED AND RECEIVED


ONEPLUS FIVE STATUS: BOUGHT IN 2017, SHIPPED AND RECEIVED Thanks to the awesome Mutantpotato for sharing his 1+ One invite with me | Where are we located? See for yourself!

Loading...