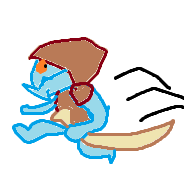 Last Activity
Apr 23, 2021 at 11:23 AM
192
Messages
76
Likes Received
9
Experience Points
Awards
3

Skaper
Gingerbread
"Someone please remove the MMR system from D2. I've lost so many matches in a row. :("
Oct 16, 2015
There are no messages on Skaper's profile yet.

Loading...

Loading...

Loading...

Interact

Signature

Thanks to user

sandeep2008w

for providing me with an invite code.

Code received: 23/09/2015

Order placed: 23/09/2015

Delivered: 25/09/2015 (after so much struggle to get an invite, finally!!)

Get on the loooong waiting list:

https://oneplus.net/invites?*****=GMKQFV

Loading...