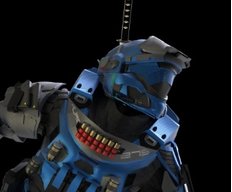 Last Activity
Oct 17, 2020
252
Messages
155
Likes Received
0
Experience Points
Awards
3

TauSigmaNova
Honeycomb
"Wait, I have my OPO now lol"
Dec 3, 2014
There are no messages on TauSigmaNova's profile yet.

Loading...

Loading...

Loading...

Interact

Signature

A junkie, a hooker, and a priest walk into a bar | Guitarist | Engineering Student |

Ordered October 6th, 2014

.8 INVITES SHARED!

Operational Android Devices:

LG Nexus 4 [E960] - Android 4.4.4 CM11S Port [Retired] +amCase Black [16Gb]

OnePlus - One

- Android 4.4.2 CM11S + White Flip Case+Nillkin 9H

[64Gb]

Loading...