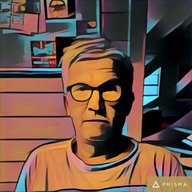 Last Activity
Sep 22, 2020
368
Messages
164
Likes Received
0
Experience Points
Awards
3

vierkazen
Honeycomb
"hi nilson, oei ik moet dat veranderen , hebben al geruime tijd een opo , thx anyway !"
Jan 5, 2015
There are no messages on vierkazen's profile yet.

Loading...

Loading...

Loading...

Interact

Signature

"You can't be envious and happy at the same time"

Invite Status: got the

64GB

Loading...